British Applied College Cutting-Edge Education Shines at GITEX With Impressive Stand
The British Applied College (BAC) recently made waves at the GITEX Exhibition, one of the largest technology events in the Middle East. With their innovative approach to education and commitment to excellence, BAC captivated visitors with a remarkable exhibition stand that reflected their forward-thinking vision. In collaboration with a Maeander exhibition stand builder, BAC's presence at GITEX was nothing short of impressive, leaving a lasting impact on attendees and industry professionals alike.
The Exhibition Stand
BAC's exhibition stand was a testament to creativity, sophistication, and technological innovation. Designed and built by a Maeander exhibition stand builder, the stand featured a seamless integration of modern aesthetics and functional design elements. The layout was carefully planned to maximize engagement and create an immersive experience for visitors.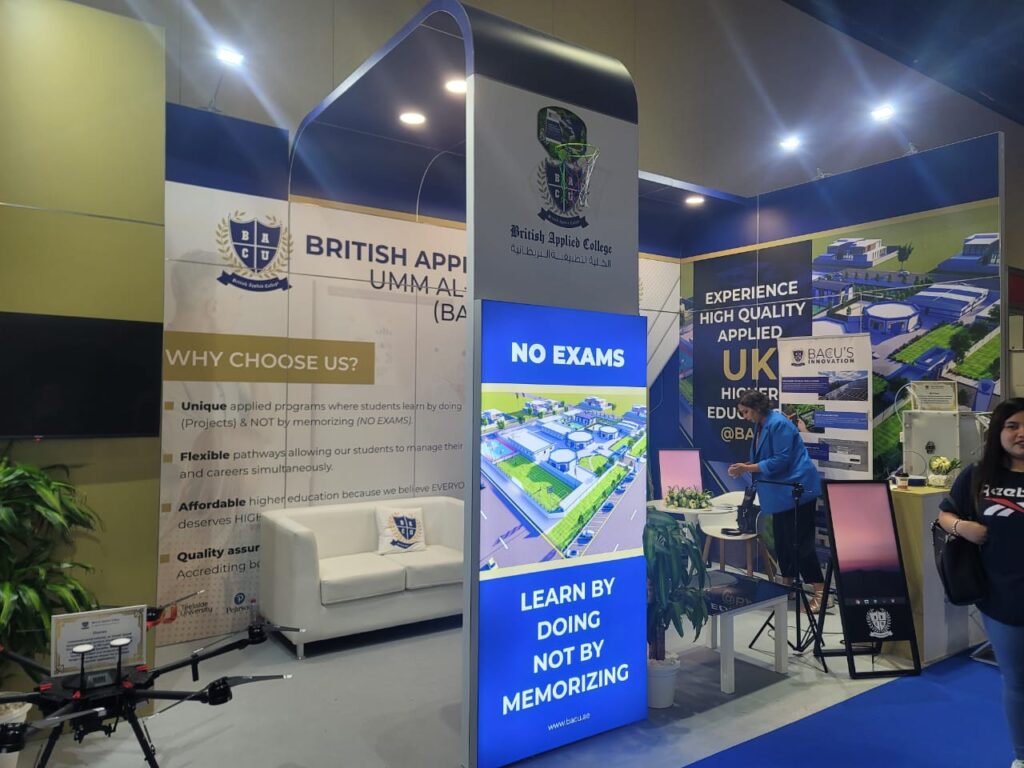 The stand's ambiance was designed to reflect BAC's values and ethos. A blend of vibrant colors, comfortable seating areas, and informative displays created an inviting and professional atmosphere. Knowledgeable staff members were present to engage with visitors, answer questions, and provide detailed information about the college's programs and unique approach to education.
About GITEX Exhibition
The GITEX Exhibition, held annually in Dubai, is an internationally acclaimed event that brings together top players from the technology and education sectors. It serves as a platform for organizations to showcase their latest products, services, and advancements in their respective fields.