Event P2.5 and P2.9 LED Screen Rental In UAE
Technical Terms You Need To Know Before Renting An LED Display
If you plan to rent LED screens for your upcoming event, you must understand some technical terms about rental LED displays. You will need to deal with these terms and discuss those as you start dealing with your LED providers.
Pixel pitch. It refers to the distance between LEDs in your screen display responsible for the display clarity. Pixel pitch is directly related to the resolution of your rental LED display. If you need a better solution for your LED display, you need LED screen rental with a lower resolution, and vice versa.
Screen Structure. The screen structure of your LED displays in your event can be modular or mobile. A modular screen display is a large LED screen rental of multiple LED screen panels. This type of screen structure if you want to have a giant screen visible by everyone from any part of the venue. Mobile LED screen rental is a pre-built screen display brought to your event attached and delivered on a truck or other vehicle.
Brightness. Display brightness refers to the light quality of your rental LED screens. It is usually measured using nits or lumens. One nit is equivalent to 3.42 lumens. To put it simply, the higher the number value, the brighter your screen will be. Having rental LED screens with 5,000 nits is recommended for outdoor use.
Optimum Viewing Distance. Optimum Viewing distance refers to how far your audience can be from the rental LED screens without experiencing viewing interruption. Different LED screens require different viewing distances. The viewing distance and pixel pitch correlate to one another. If the viewing distance is longer, you need a higher pixel pitch.
IP rating. IP rating or Ingress Protection rating refers to the level of protection rental LED screens have against liquid and solid intrusions. The higher the IP rating, the more protected your LED screens are from external hazards. Having a good understanding of these terms will help you choose the right rental LED screens for you.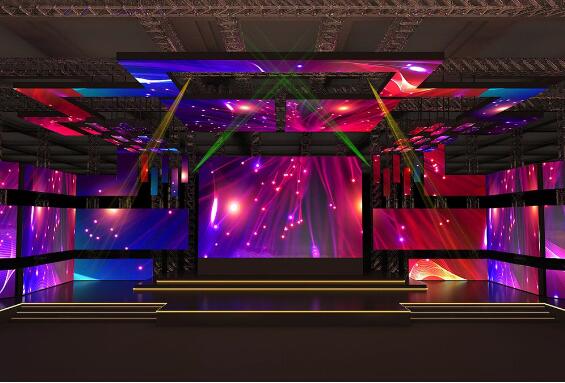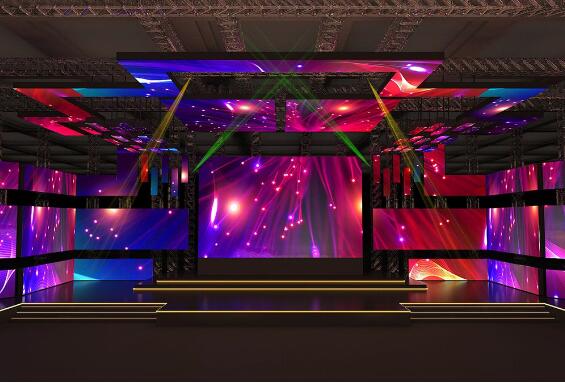 LED display scene application
Rental LED screens are highly in demand digital displays used in various events for various purposes.
To start you off, here are some of the creative ways people utilize rental LED displays:
Stage Backdrop. To make your stage set during your event, you could hire an LED video wall and use it as your stage background.
Stage background LED screen will not only give your stage a more appealing look, but it will also give artistic illumination to your event's place.
A fantastic stage backdrop is also helpful in engaging and getting your audience's attention. You could show exciting movies or images during breaks or dead air to attract your audience.
Social Media Wall. A large LED screen rental is used as a digital screen showing relevant social media posts or images to promote brand awareness at your events. Attendees in your affairs will be excited to see user-generated content that came from their colleagues' social media posts.
It's a cute addition to your office or live events which
Sports Events. Sports happen in big arenas. Rental LED Screen in sports events helps every fan not to miss anything. You can also use it to show real-time scores of the games.
Pay-per-view Event. If you want to stream live video to a huge crowd, you could use a rental LED screen to cater to everyone. Whether for movie streaming, live gaming, live news, or a national event, live LED screens are reliable tools.
Where Can I Find A Rental LED Display Supplier Near Me?
There are several rental LED screen suppliers that you can find in UAE. Maeander provide full set-up of high quality and a cost effective P2.5 and P2.9 LED screen rental. suitable for your every occasion need.