Trade Show Giveaway Guide In 2023
It is important to understand the various types of promotional activities and giveaways when planning a successful trade show.
Types Of Tradeshow Giveaways
The following details some of the most popular tradeshow giveaway methods:
Contesting – this is offering prizes or discounts for customers who enter contests held during trade shows. This method allows you to engage with your target audience while creating an exciting atmosphere at the event.
Sampling – this is giving out samples of your products or services in order to entice potential customers into making purchases at a later date. This type of promotion helps create awareness about your company's offerings and can help shape customer perceptions before they make any decisions regarding purchases.
Packages – this promotion is putting together packages consisting your multiple products or services that your customers can purchase all at once for convenience purposes. These packages often come with exclusive discounts and deals which makes them attractive options to consumers.
Understanding which type of promotion works best in combination with certain types of giveaways is key to having a successful trade show experience for both exhibitors and attendees alike.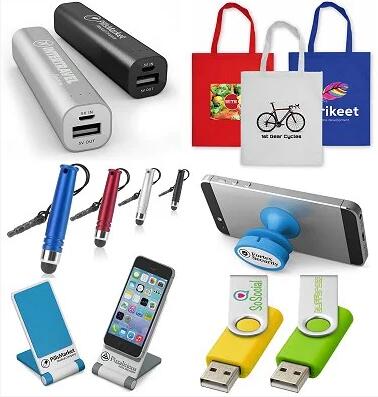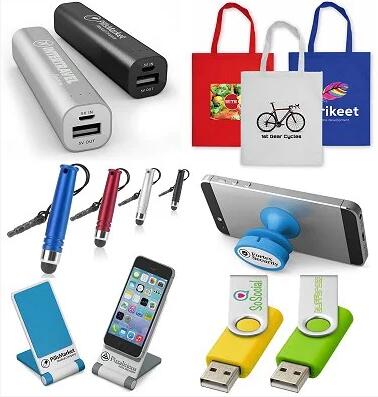 Benefits Of Tradeshow Giveaway
Having custom merch for your trade show is an important way to make a lasting impression on attendees. In fact, custom giveaways are one of the best ways to promote your brand and create positive connections with customers, as well as give them something tangible they can take away from their experience. Not only do personalized giveaways help drive traffic to booths, but best giveaways for trade shows also increase engagement at events and provide a great opportunity for networking.
Tradeshow Giveaway Ideas
Promotional Items
These types of items often feature the company logo and contact information in order to increase brand recognition. Promotional products have been proven to be effective at generating leads and increasing customer loyalty. In addition, these types of giveaways are relatively inexpensive compared to other forms of advertising yet provide long lasting value beyond the trade show itself ( t-shirts, hats, mugs, keychains、Umbrella)
Custom Printed Items
Customized goods allow you to add your own creative touches and stand out from competitors. Furthermore, these items can serve both practical purposes for attendees while delivering personalized messages about the company's services or products (pens, flash drives, or USBs).
How To Choosing The Right Tradeshow Giveaway?
Below are four tips for choosing the right trade show giveaway:
Determine Your Budget
Before beginning your search, it is essential to determine how much money can be budgeted for giveaways as this will help narrow down suitable items and vendors.
Choose Items That Are Relevant To Your Audience
Trade shows typically target specific audiences so giveaways should reflect products and services related to those interests.
For example, if attending a tech conference, smart speakers or power banks would make great promotional gifts.
Consider Branding Options
When selecting merchandise, consider which branding options best suit each individual product; whether it's screen-printed logos on apparel or printed labels on water bottles, these details matter when trying to create a lasting impression with customers.
Think About Quality Over Quantity
While cost-efficiency is always beneficial, try not to sacrifice quality in order to cut costs; higher end materials such as stainless steel mugs and ceramic tumblers convey more credibility than plastic alternatives and may have better staying power over time amongst consumers.
Frequently Asked Questions (FAQs)
Get answers to the most common questions about trade shows and promotional giveaways.
Q1.What is a trade show giveaway?
A trade show giveaway is any product that an organization brings to a trade show to hand out to visitors.
The items can vary from simple things such as credit card holders and luggage tags to drawstring bags or first aid kits.
Q2.Do trade show giveaways work?
In one word, yes! People who visit trade shows can bring these items home as souvenirs and reminders of your brand. They also attract more people to your booth.
Q3.How many promotional items should I order for a trade show?
It depends on what you're doing with these items. Are you:
Handing them out for free?
Giving them away as a prize?
Leaving them to sit at the display booth?
To be sure, you can multiply the number of tickets by the percentage of attendees that are potentially interested in your products.
Q4.How can I improve traffic to my trade show booth?
To bring more people closer to your trade show booth, it's important to invest in memorable branded gifts.