Top 5 Benefits Of Hiring Exhibition Stand Builders In UAE
We are talking here specifically about UAE. The United Arab Emirates is an elective monarchy formed from a federation of seven emirates, consisting of Abu Dhabi (the capital)。Every year an enormous population visits the country for trade fairs organized now and then.
Why do exhibitors hire exhibition stand builders in UAE to make their event a success? Let us discuss the answers ,and list down the benefits of hiring exhibition stand contractors in UAE.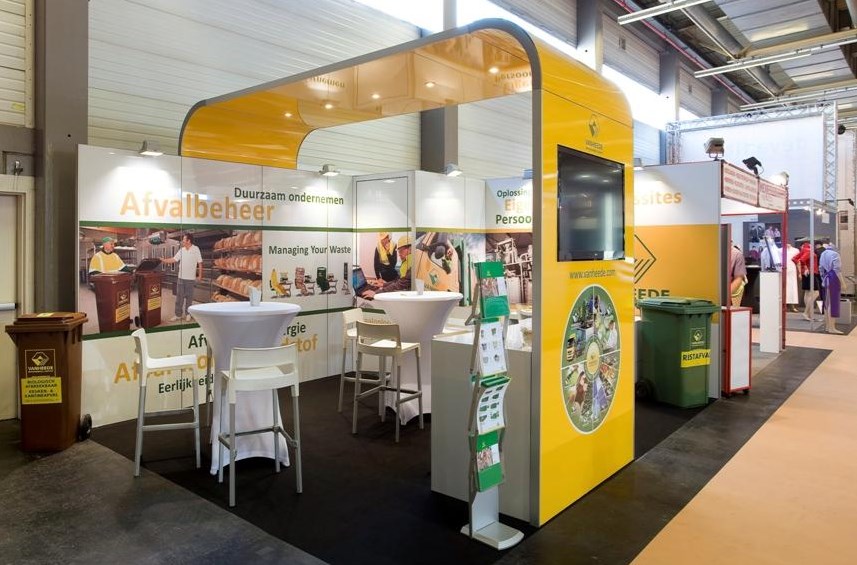 Benefit 1- Expertise
Exhibition stand builders are experts in their field and have years of experience designing and building exhibition stands. They have a deep understanding of the industry and can offer valuable insights into how to create a successful exhibition stand. This expertise can help businesses avoid common mistakes and ensure that their exhibition stand is effective.
Benefit 2- Customization
One of the most significant benefits of hiring an exhibition stand builder is the level of customization they offer.It is not a good idea to invest in the machinery involved in the design and build of the booth if you are going to use your booth once or twice. It is better to hire an exhibition stand contractor for the job because they have been in the business of custom exhibition stand design and building for years and already have state-of-art manufacturing units.
Benefit 3 – Time-saving
Designing and building an exhibition stand is a time-consuming process that requires a lot of planning and preparation. Hiring an exhibition stand builder frees up the business's time, allowing them to focus on other important tasks, such as marketing and networking.
Benefit 4 – Cost-effective
Exhibition stand builders have established relationships with suppliers, which can help businesses save money on materials and labor costs.Just imagine the amount of manpower and effort required to deal with the complete process of designing, building, installing, dismantling, and storage of booths. Most of the exhibition stand builders offer end-to-end services to the clients saving a lot of effort and liability of hiring manpower to do these tasks.
Benefit 5 -Timely Delivery
Experience matters. If you are a first-timer in designing and building a booth for yourself then it will be difficult to analyze the time required to finish up the task and to provide timely delivery of your booth. Imagine the date of your trade show is near and you are still in the process of building your exhibition booth. Last-minute execution of tasks can create a panic situation and a tense atmosphere is a welcoming point for errors.
Conclusion
In conclusion, hiring an exhibition stand builder can be a valuable investment for businesses participating in trade shows and exhibitions. help you showcase your brand in the most creative way.