Exploring the Top Finance Exhibitions in the Middle East for 2024
The Middle East has become a vibrant hub for finance and business, with its rapidly growing economies and expanding financial sectors. To keep pace with the ever-evolving landscape of finance, professionals from around the world gather at various exhibitions and conferences. These events provide a platform for networking, knowledge-sharing, and exploring innovative solutions. In 2024, the Middle East promises to host a series of exciting finance exhibitions that should not be missed by anyone in the industry. In this article, we'll explore some of the top finance exhibitions scheduled for 2024 in the Middle East.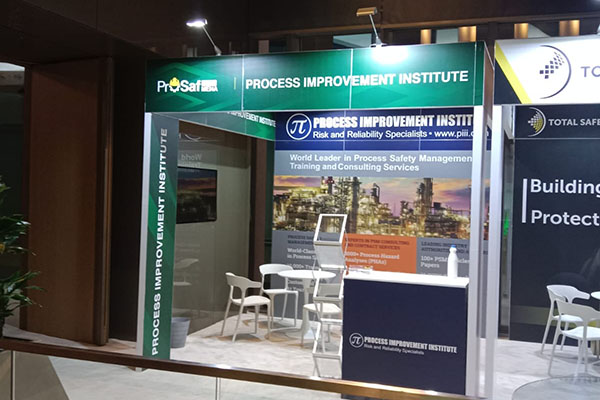 Middle East Investment Summit (MEIS):
Date: March 12-14, 2024
Location: Dubai, UAE
MEIS is an annual gathering of finance professionals, investors, and industry experts. It covers a wide range of topics, including asset management, private equity, and real estate investments. Attendees can expect insightful discussions, keynote presentations, and ample networking opportunities.
Finovate Middle East:
Date: May 6-8, 2024
Location: Abu Dhabi, UAE
Finovate Middle East is the region's premier event for fintech innovation. It showcases cutting-edge financial technology solutions, giving attendees a glimpse into the future of banking, payments, and financial services. The event also features live product demonstrations and expert-led sessions.
Arabian Hotel Investment Conference (AHIC):
Date April 23-25, 2024
Location: Ras Al Khaimah, UAE
AHIC is a prominent event for the hospitality and hotel investment sector. While not solely finance-focused, it provides valuable insights into investment opportunities within the hospitality industry. Attendees include hotel owners, developers, and finance professionals.
Islamic Finance Expo & Conference (IFEC):
Date: September 18-20, 2024
Location: Istanbul, Turkey
IFEC is a significant event for Islamic finance professionals and enthusiasts. It explores the latest developments in Islamic banking, insurance, and investment. The conference features expert speakers and offers a platform for networking within the Islamic finance community.
Gulf Financial Forum:
Date: November 7-8, 2024
Location: Manama, Bahrain
The Gulf Financial Forum is a high-profile event that brings together leaders in finance, investment, and banking to discuss regional and global financial trends. The conference focuses on economic growth, investment opportunities, and financial innovation.
Dubai forex expo 2024
Date:April , 2024
Location: Dubai
BrokersView Expo, it is a global event that integrates the best resources from the financial sector and fintech communities, which provides valuable insights, strategies, and opportunities for financial investors, and industry leaders.
Mark your calendars and prepare to be a part of the dynamic finance landscape in the Middle East in 2024.if you are planning to contact the best custom stand-building company then just rely on us(Our Service).