How to Choose the Top Exhibition Stand Contractors in Los Angeles, USA
Los Angeles , city, seat of Los Angeles county, southern California, U.S. It is the second most populous city and metropolitan area (after New York City) in the United States. Since Los Angeles is an economical center, exhibitions are organized here now and then. If you want to ingress into your industry and work with people you know, you must exhibit once in Los Angeles.

In this article, we will guide you through the process of selecting the top exhibition stand contractors in Los Angeles, USA.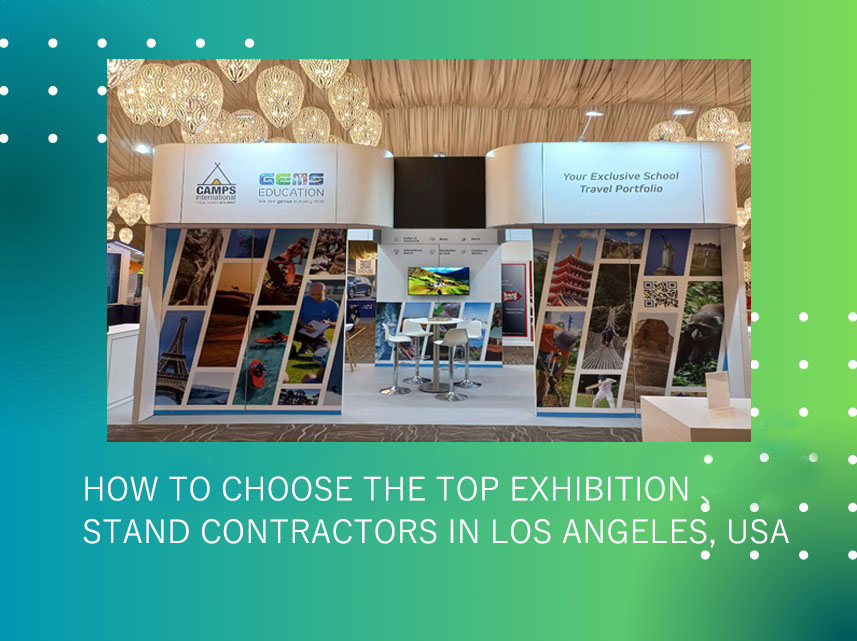 Keep a check on your budget– Before landing on some other point, you should analyze and build your budget plan in real time. Now, consider your budget, and select Exhibition Stand Contractors companies in Maeander Exhibition, that will fit your budget. This will let you shortlist the top contenders who will help you out in the exhibition process.
Select a contractor with extensive experience- The next step in selecting the is to see if your shortlisted stand builders have enough experience And to discuss your exhibition goals and ideas.. If they are an experienced trade show booth design company, there are chances that they are aware of the latest trends. They would also be aware of the design elements that will work. A great contractor will listen to your vision and provide suggestions to enhance the design and functionality of your stand. A contractor who understands your brand identity and target audience is more likely to deliver a stand that effectively represents your company.

Illustrious Portfolio- Although it is natural, that any builder with extensive experience may boast an illustrious portfolio. What you need to check here is, have they worked with the companies related to your product? If they have, it will be beneficial for you. Because they would know which design or plan will suit your brand and let you fulfil your exhibiting goal.

Compare Quotations- Obtain detailed quotations from multiple contractors and carefully compare them. Be sure to look beyond the bottom line cost and evaluate what each contractor is offering in terms of design, materials, construction, and additional services such as installation, transportation, and storage.

Turnkey services- By turnkey services we mean, that your booth builder in Maeander Exhibition should offer you facilities from ideation of the exhibition stand design to dismantling. This step will make sure, that you don't have to spend extra money on other services. And you will get every exhibiting service in your planned budget.

However, searching for the top exhibition stand contractor from the mammoth of contractors can be challenging.
But,Maeander will be one of the best choices 。PHONE +971 4 558 8048

Maeander is present in over 100 cities globally and provides exhibitors with beautiful, efficient and environmental-friendly services to support booth erection.