Looking For a Good Exhibition Booth Builder Company In Gulfood 2024 In Dubai?
Your business could be on track if you are looking for an exhibition booth builder in Gulfood . When in Gulfood, you must not forget about Gulfood 2023, (20 – 24rd Feb 2023) a great exhibition.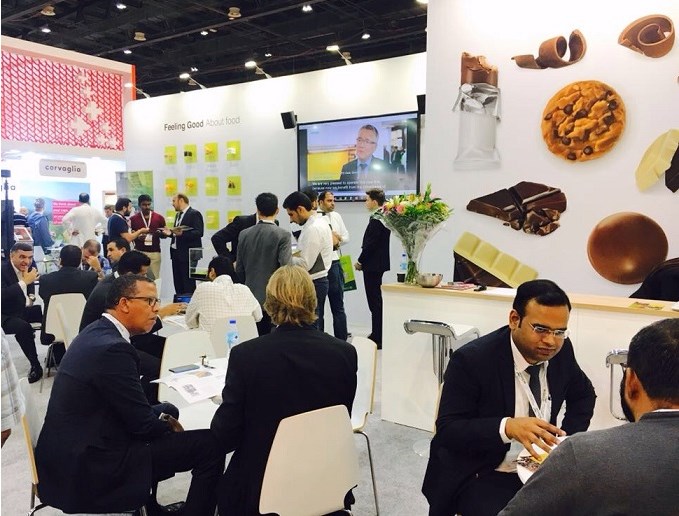 Gulfood 2024 Dubai UAE
between 19 and 23 February 2024 Dubai World Trade Center | Gulfood is the world leading largest annual food and beverage trade exhibition.
Get Ready To Participate In Gulfood 2024 Dubai
Gulfood 2024 will welcome over 5,000 major global brands from 125 countries. The trade fair will span 24 halls and over 1 million sqft of exhibition space, displaying the latest F&B products and innovations from eight distinct sectors. Gulfood 2024 will offer an exciting exhibition and conference programme full of activities. Trade visitors will have the opportunity to network with F&B and HoReCa professionals while also exploring the latest delicious trends within the industry. The expo will host live demonstrations, a spectacular culinary show featuring world-renowned Michelin star chefs, practical and educational masterclasses, and competitions. Supporting Gulfood 2024 events will include the Innovation Awards ceremony, the Brewers Cup, and Top Table.
But to get the most out of it, you must accomplish your task at hand. Finding an exquisite exhibition stand-builder organization in Gulfood can be a handful. With so many exhibitions stand design and booth builder companies in the vicinity, it's hard to choose.
But when in Gulfood, you must know the types so that you choose mindfully. Before that, you need to set the goal 1st- brand awareness, brand relaunch, or launching fresh technologies. An ideal way before you collaborate with the best exhibition stand industry– set the budget, market segmentation, and target audience.
Recommend Types of Exhibition Stands
Modular exhibition stand: Here all the different segments of the exhibition stand are assimilated into one so it's completely accessible no matter what kind of product or service is going on display. Here the size of a modular stand is not proportional to its cost of it. It is a fuss-free exhibition stand Design if you want to go through a completely painless process. And is extremely versatile too. So can be easily repurposed too for road events, pop displays, corporate events, and many more events without care.
Custom exhibition stand: It is nothing but a personalized exhibition stand (with bespoke artwork, unique construction with limitless options for videos, interactive gamification, and many more interesting elements are induced) that can be only done by a specialized custom booth design company. A custom stand is so made that is user-oriented and visitors remember you even if the event is over.
Ready to make your Gulfood 2024 trade show a success?
Hiring a trade show booth manufacturers may help you showcase your brand in the most creative way.Contact us today!