5 Ways To Choose The Right Event For Your Business
As a business owner, attending events such as trade shows can be a valuable opportunity to network, showcase your products or services, and gain industry insights. However, with so many events to choose from, it can be difficult to determine which ones will be the most beneficial for your business. In this article, we'll explore some key factors to consider when selecting the right event for your business, with a particular focus on trade shows.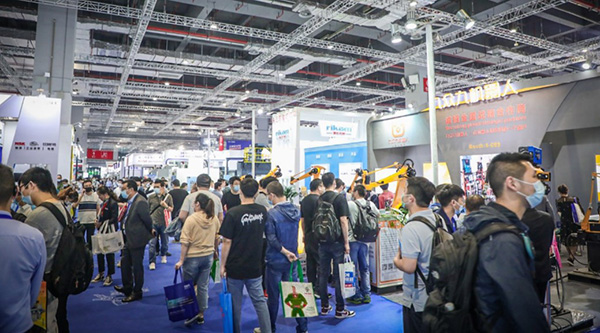 1. Determine your goals and objectives
Before you start searching for events to attend, it's important to identify your goals and objectives. What do you hope to achieve by attending an event? Are you looking to generate leads, build brand awareness, or connect with industry professionals? Once you have a clear understanding of your objectives, you'll be able to better evaluate which events align with your goals.
2. Research the event
Once you've identified your goals, start researching events that are relevant to your industry and target audience. Consider factors such as the size of the event, the types of attendees, and the location. Look at past attendee and exhibitor lists to see if there are any potential business partners or competitors you might encounter.
3. Evaluate the cost
Attending events can be costly, so it's important to evaluate the cost against your budget and expected return on investment. In addition to registration fees, you'll need to factor in travel expenses, accommodation, and any additional marketing materials or exhibit costs.
4. Consider the timing
Timing is an important consideration when selecting an event. Think about your business cycle and whether attending an event at a particular time would be advantageous. For example, if you're launching a new product, attending a trade show shortly after the launch could be a great way to generate buzz and connect with potential customers.
5. Assess the potential
return on investmentBefore committing to an event, evaluate the potential return on investment. Will attending the event help you achieve your goals and generate a positive return on investment? If you're unsure, reach out to past attendees or exhibitors to gain insights into their experience and the benefits they gained from attending.In conclusion,attending events such as trade shows can be a valuable opportunity for your business, but it's important to choose the right event to achieve your objectives.
Events of month May List
1 May Middle East Poultry Expo 2023 Saudi Arabia
3 May ASDA 2023 Split Croatia
9 May The DEFEA 2023 Athens Greece
9 May UDT 2023 Rostock Germany
10 May IISM 2023 Kemayoran
14 May IT-TRANS 2024 Karlsruhe Germany
15 May IHIF 2023 Berlin Germany
16 May Construct Iraq 2023 Erbil
16 May Ifsec Philippines 2023 Pasay Philippines
17 May Milex 2023 Minsk Belarus
18 May Ceramica Expo 2023 Egypt
18 May Polyurethane Pakistan Expo 2023
22 May Comex 2023 Oman Bahrain
23 May DESALINATION AFRICA 2023 South Africa
24 May IDET 2023 Brno Czech Republic
25 May Ceramica merket 2023 Egypt
28 May SEA 2023 Saudi Arabia
Don't miss out on this exclusive chance;Take a look at our Photo-Gallery .Now, We offer Customized booth Lowest Price in Dubai 199 AED / sqm up . Consult us.