Top 15 Exhibitions in Germany 2023 – 2024
In Europe, one of the most significant nations is Germany. Its capital, Berlin, is the capital of startups, innovation, and technology. Meetings and conventions are a big activity and they rank among the best in the world. According to a recent analysis, Germany was ranked at number 3rd position with an estimated number of 44 events in 2018. In 2023, it is expected to have 64 events and in 2024, 64 events again. The estimated budget spent on 2018 events was € 1.3 billion.
The country opens doors of business opportunities for entrepreneurs, SME's as well as renowned businesses to mark their presence and strengthen their business networks. If you are looking to have an exhibition or if you have an exhibition and are looking for a business idea for the future, attending these can help you .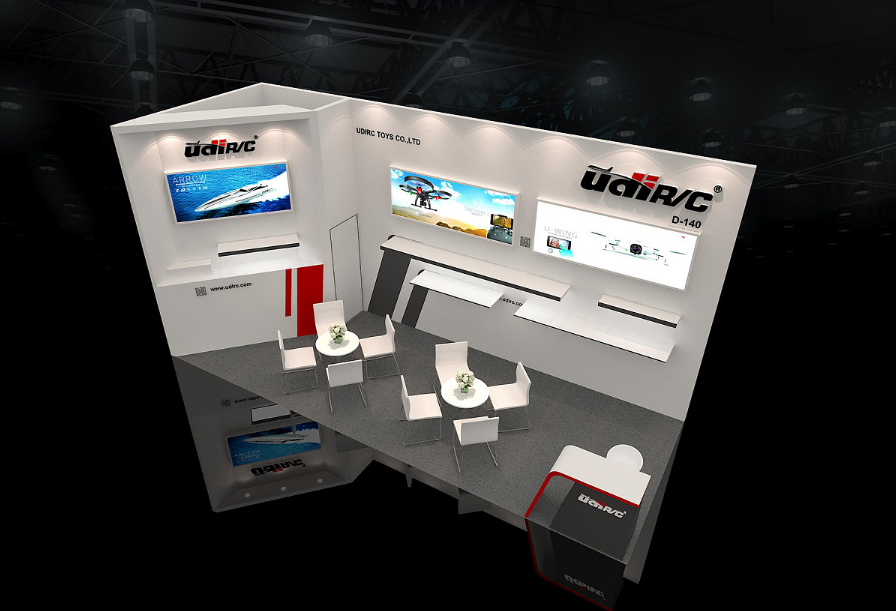 Heimtextil
Date: 9 to 12 January 2024
If you belong to the textile industry, the Heimtextil is the show to look out for. Hosted at Messe Frankfurt in January every year, Heimtextil can provide your brand a global exposure. The event witnesses over 60,000 visitors and more than 3000 exhibitors participating from around the world. You could plan out to set up an exhibition stand that focuses more on your products, which will help you grab the attention of the right audience. The event also keeps you abreast of the latest innovations and trends in the industry.
ITB Berlin
Date: 5-7 March 2024
International Tourism Show (ITB) is a notable tourism business platform where companies from around the world meet featuring holiday destinations and tour operators. It is a golden opportunity for exhibitors from the travel industry to meet industry partners and do business. The event also lets you share and get aware of the latest trends at the conference. ITB Berlin takes place in March at the Messe Berlin Convention Centre, where more than 109,000 visitors and over 10,000 exhibiting companies take part in the event. So, if you want to connect with potential clients and gear up your networking game, then you need to make the best of your presence through an attention-grabbing exhibition stand at the show.
IFA Berlin
Date: BERLIN,1-5 SEP2023
The Internationale Funkausstellung (IFA) is the world's largest electronics and technology exhibition that is known for innovations and future-oriented technologies along with entertainment programs. The event showcases the novelties in electronic devices planned for personal use, such as TVs, wearable devices, phones, and more. It takes place in September at Messe Berlin. More than 1800 exhibitors from around 50 countries take part in the event. The IFA offers an exclusive blend of markets and is the ideal platform for global traders, buyers, consumers, and industry.
Intersolar Europe
Date: June 19–21, 2024
Over 28 years, Intersolar Europe has become a vital exhibition platform for manufacturers, suppliers, distributors, and partners in the solar industry. It has been observed that over 50,000 industry professionals from 162 countries and exhibitors from 50 countries participate in the event and have the potential to become your future partners. It hosts a conference, exhibits, workshops, and forums that display the latest trends and solutions to transform the market of the solar industry. In order to meet multipliers and forge new contacts in the industry, you need to come up with a creative exhibition stand design that helps you stand out from the rest.
Ambiente Frankfurt
Date: 26.–30.1.2024
Ambiente in Frankfurt is an international consumer goods exhibition show which takes place every year at the Messe Frankfurt. The event offers a platform for international exhibitors to present themselves and showcase their products from the fields of tables, kitchen, household, gifts, home, furnishing, and decoration. It helps in understanding the latest developments in the market and design as well as trends and opportunities in all segments. The event witnesses over 21000 visitors worldwide and around 4000 exhibitors take part in the event.
CEBIT Hannover
Date: 17 April 2023 – 21 April 2023
If IT & technology is your forte, then the CEBIT Hannover show is the one for you. The event is a complete package that involves panel discussions, conferences, high-caliber speakers' talk, as well as displays product innovations from around the globe. It concentrates more on IT innovations, which are transforming the business world. The event is said to cover cloud tech, IT security, big data and IoT, and all the relevant market trends in the IT industry. It takes place annually at the Deutsche Messe AG, where over 490000 visitors
ISM Cologne
Date: 28.-31.01.2024
ISM in Cologne is the world's largest exhibition show for confectionery and snacks. It brings together Health food suppliers, drugstore chains, department stores, online-food vendors, nutrition experts, and food chemists. Around 1661 exhibitors participate from 76 countries to welcome over 38,000 international visitors. ISM opens doors to make contacts, and consumer-friendly innovative ideas, creations, and concepts are shared to protect the future of the sweets, and snacks industry. Designing an exhibition stand that features particular product segments will help target a specific audience and boost your ROI of the event.
Electronica Germany
Date: 12.11.2024 – 15.11.2024
Being into the electric and electronic industry, you might be wondering which exhibition will help you accelerate your business growth. Then, Electronica Germany is the one you should look out for. It takes place biennially and showcases the latest technological innovations in the electronics industry from top-notch brands. The event offers the perfect opportunities for exhibitors to develop business networks and strengthen their customer base through an eye-catching exhibition stand that conveys your brand message to your audience.
Paperworld
Date: Friday 3 to Tuesday 7 February 2023
Paperworld has become the global exhibition brand name for paper, office supplies, and stationery products. Every year around 2600 exhibitors and over 88000 international visitors take part in the event to make business networks and get major deals on the products. It is a common meeting point and medium of inspiration for wholesalers and retailers as well as corporate buyers. The event offers unique business opportunities, but for that, you need to look out for a reliable exhibition stand contractor in Germany who will help in designing the right stand that will make a difference to your business.
Hannover Messe
Date: 22 – 26 April 2024
If you want to be part of a trade show for integrated automation, industrial IT, power transmission, and control, Hannover Messe is the one to look out for. Being the world's largest event for industrial technology, the event showcases a wide range of display categories to make a staggering impression on potential clients. It offers a great opportunity for exhibitors to full advantage of market potential and establishes business across industries. The show witnesses over 610000 visitors and 6000+ exhibitors worldwide at the Deutsche Messe AG annually.
DOMOTEX
Date: 11 – 14 January 2024
Domotex is considered the world's foremost exhibition for floor coverings, which takes place annually. Over 38000 visitors from around the world visit the event, out of which 88% are key decision-makers in the industry. Around 1400 exhibitors participate of which 90% of them are international exhibitors from 60 countries. This gives you a fair chance to make global contacts that will help boost your business growth. By introducing the annual keynote theme Atymsphere, the event helps exhibitors emphasize trends and creative inspirations through inspiring exhibition stand designs that speak volumes for your brand.
CPhI Worldwide
Date: 24 – 26 October 2023
If you're into the pharmaceutical sector, then CPHI Worldwide is the show for you. It is held at Milano, Italy in September and holds the potential to provide your pharmaceutical brand international exposure. Over 2500 exhibitors and 45000 international attendees actively take part in the event every year. There are around 150 free industrial seminars that share the latest industry trends in the pharmaceutical market. To present your brand in an engaging way and cross paths with the right audience and reach out to potential customers, you need to get in touch with the best exhibition stand builders in Germany.
Fruit Logistica
Date: 7|8|9 February 2024
One of the key platforms for fresh produce, Fruit Logistica, is the top exhibition for fresh fruits and vegetable marketing. Every year, over 78000 trade visitors from 135 countries visit the event for fresh ideas and concepts for the fresh produce value chain. Around 3200 exhibiting companies from 90 countries uniquely present their brand at the event. So, if you're planning to be among those companies, you need to create an engaging exhibition stand that helps you promote your products efficiently.
Automechanika Frankfurt
Date: 10. – 14. September 2024
Automechanika, an international exhibition for the automotive service industry, is held biennially by Messe Frankfurt. The event is a common meeting ground for automotive industry professionals where over 4800 exhibitors and 150,000 visitors from around the world take part in it. Automechanika lets companies showcase the whole range of parts, engineering and software solutions, custom tuning preferences and body and paint care, etc. It offers an opportunity to make international business networks and contacts in the industry. So, make sure you put your best foot forward while you exhibit in the exhibition.
MEDICA
Date: 23 May 2023
Being the world's foremost medical trade show, MEDICA features medical technology, diagnostics, pharmaceuticals, electromedical, and laboratory equipment. The event aims to enhance the quality of patient care by bringing up-to-date treatments and state-of-the-art equipment and systems. The event witnesses about 5100 exhibitors and 1,23,500 visitors from around the world in November annually. With such a pioneering competition in MEDICA, as an exhibitor, you would need to come up with creative ideas for exhibition stands to leave a lasting impression on your audience.
These were the top 15 exhibitions that several international exhibitors in the industry look forward to as it provides abundant business exposure. And if you're one of those exhibitors, then you can opt for an exhibition stand rental option which would save a great deal of time, money, and effort. Also, make sure you choose a reliable and experienced exhibition stand builder in Germany to get the best out of your brand at the exhibition.