Trade Show Roll Up Banner Sizes Guide
Roll-up banner is an important publicity tool. It consists of a poster and a stand. Roll-up banners are frequently used and are one of the common portable exhibits. Today let's take a look at the commonly used sizes for designing roll-up banners.
What is a pull up banner?
Before we start talking about sizes, let's make sure we're all on the same page.
A pull up banner is a portable backdrop which consists of a retractable pull up graphic and a base unit that allows the graphic to roll into and out of – hence the name pull up or roller banners.
This simple roller mechanism allows the banner to be safely stored and transported when retracted, and provides a stable base to keep the banner standing when on show.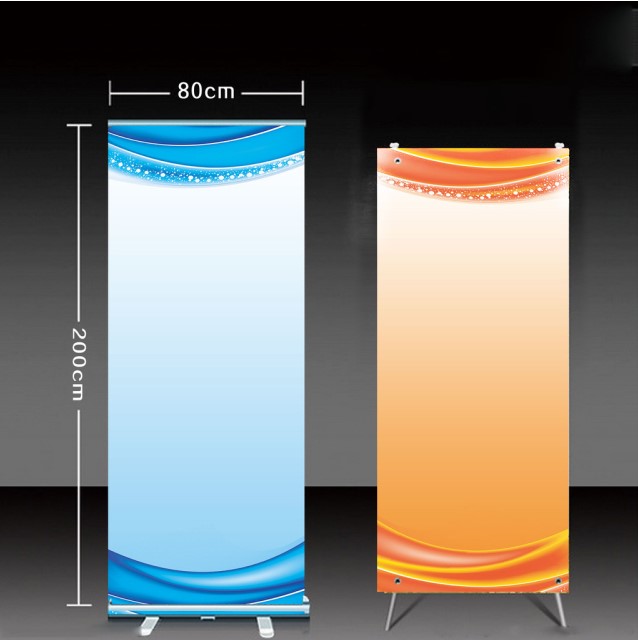 Pull up banner sizes
Commonly used roll-up banner sizes are as follows:
1、60cm*160cm   2、80cm*200cm  
3、85cm*200cm   4、90cm*200cm  
5、100cm*200cm   6、120cm*200cm  
7、150cm*200cm
A standard pull up banner graphic is 800mm wide by 2000mm high. In terms of portability and ease of use, this size banner is ideal – especially if you are moving between events, this size of banner makes transportation and storage in short space incredibly easy.
Still have questions? please call our team members( ​+971 4 558 8048 +8618692256785), we'll be more than happy to help you.