How To Choosing The Best Trade Show Booth Location?
Choosing the best trade show booth location can make a significant impact on the success of a company's participation in a trade show. there are still important factors to consider when selecting the optimal location. However, where is the best location?
Study the floor plan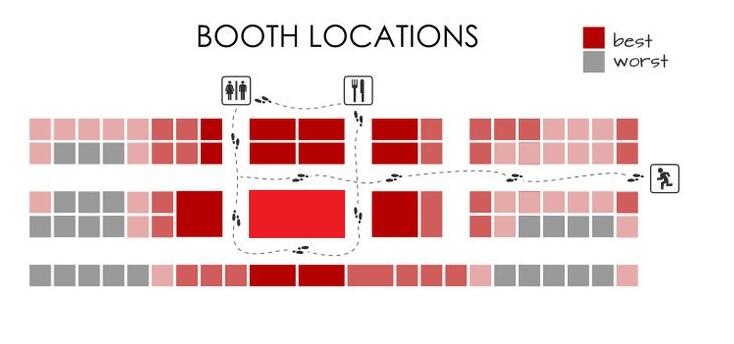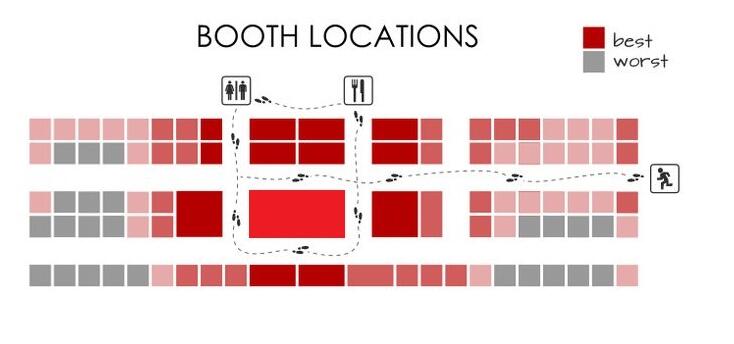 Review the floor plan of the trade show to identify high-traffic areas and popular spots. A booth located near the main entrance, registration area, or cafe and restrooms may receive more foot traffic.
The entrance is NOT your friend,But be close to the entrance
The entrance is not your friend(they are notoriously crowded and chaotic) but a spot near the entrance is a much better location. After entering the exhibition area, attendees will have a chance to relax and are ready to start exploring the show. If your booth is near the entrance, your booth might be the first they will see and that is when you want to grab their attention because that is when their engagement is the highest.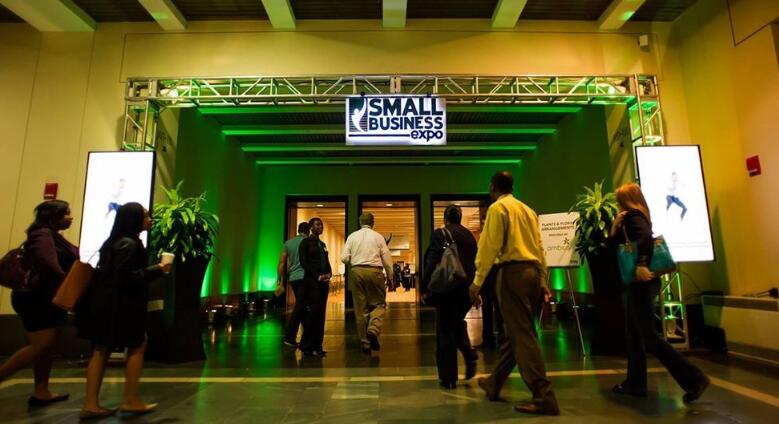 You also don't want to be too far away because the further away you are from the entrance, the less engaged the attendees will be. The more time they spend in the exhibition, the less engaged they become.
Being close to competitors
Consider competitors: It's important to take into account the locations of competitors' booths. A booth located next to a competitor may provide an opportunity to showcase competitive advantages, or it may be better to choose a location that is more isolated to stand out from the competition.
Leverage big brand names and sponsors
Being next to big brand names and sponsors is equivalent to hanging out with the cool kids at school. They make you look cool as well. You won't be the coolest kid on the block but you will get a percentage of the attention and traffic they are getting to their booth.  Read more about pre-show marketing.
Be where the perks are such as cafe and restrooms
Being close to a cafe and restrooms are also great locations for your booth because there will always be attendees around those areas.
Not only do these areas provide lots of traffic, but they also provide lots of opportunities with highly engaged attendees. Attendees who are hungry are the least engaged while attendees who have just "refilled" are more engaged.
Intersections with multiple traffic flows (Corners, cross junctions)
Another great booth location is intersections. These are areas with multiple traffic flows which gives you multiple opportunities to grab their attention and start a conversation.
To maximise your result, open-style booths will perform very well here as they allow attendees to engage with your booth from multiple angles as opposed to having only one entrance which might lead to a bottleneck.
In conclusion, By taking these factors into account, companies can select a prime location that will maximize their booth's impact and success at the trade show.