list of exhibition stand contractors in Dubai, UAE
The popularity of exhibitions and trade shows has skyrocketed in recent years, as they provide an excellent opportunity for businesses to connect with potential customers and partners. However, as these events have become more popular, the competition to stand out has increased. Thus, businesses are always looking for new ways to make their exhibition display stands or trade show booths more eye-catching and memorable. You should hire experienced professionals to build your exhibition stand so that you can ensure the best results.
We have compiled a list of exhibition stand contractors in Dubai, UAE that you can go through and determine the best exhibition stand builders that fit your business vision.
1. Expro Global
Expo Global specializes in customized stall fabrication & designing services in Dubai, UAE. They work hard on your stand to provide engagement to your brand and earn the attraction of visitors towards your brand. Their passion is to keep making the best exhibition stands to over clients and commit to increasing your leads with attractive exhibition stands. They have years of experience in the field of exhibition stand design.
Expo Global provides a one-time solution for your brand and designs the best and creative exhibition stand to steal the attention of visitors. They can handle multiple projects at one time due to a huge production team and great space in the working area.
Email: standsbay@exproglobal.com
Location: Iris Bay Tower Business Bay, Dubai ,UAE
2. Electra
Electra is a fully integrated solutions provider and production house for events, exhibitions, and environments in the Middle East. Their solutions include custom-made stands, exhibition scenography, contracting and management, events decor and set up, semi-permanent museum exhibitions, and tent and furniture rental services. Adhering to project management best practices, they bring to life the most challenging and demanding of projects. They support clients all the way, from planning and production to build-up and dismantle, ensuring a peaceful delivery, every time.
With the ability to produce all elements exclusively in-house they can control the entire production chain. The teams are trained to examine each element of the project. This key attribute has gained their client's trust through the years.
Email: info@electradubai.ae
Location: Office 1, Khaleej Al Arabi Street, Abu Dhabi, 95001, UAE
3. Maeander Exhibition
Maeander Exhibition is one of the leading exhibition stands and booth contractors in the UAE. specialized in offering presentation and exhibition administrations with a talented team of skilled workers and designers equipped for understanding any client prerequisites. Their exhibition stands are beautiful, with eye-catching visual impacts that have a high effect.
Maeander Exhibition has complete exhibition stand arrangements, and a large range of event rental supplies (LED screens, televisions, furniture, stages, etc.) and provides a full set of large format printing.
use the most advanced modular exhibition materials to ensure sophisticated technology and environmental protection, as well as construction progress and highly satisfying customer service…
Email: info@maeander.com
Location: Burlington Tower, Business Bay, Dubai, UAE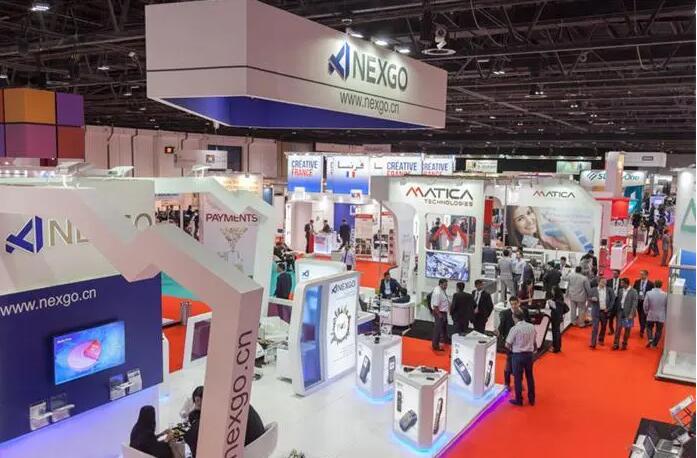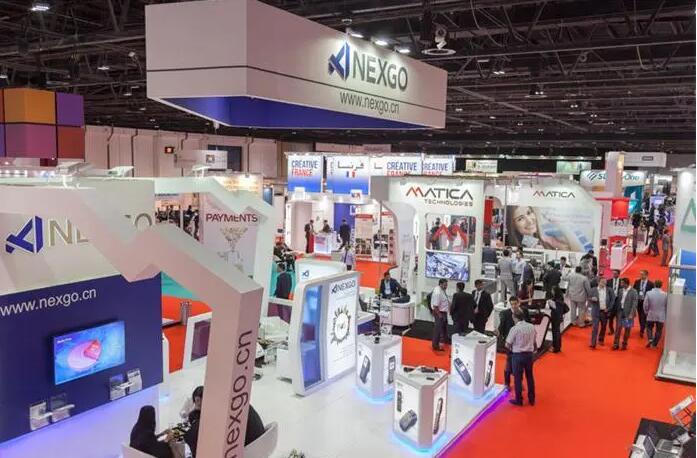 4. Inkpot Graphics
INKPOT GRAPHICS are the renowned & highly competitive exhibition contracting, branding & advertising since 2002, that initiated the idea of delivering quality services. Inkpot Graphics provides exhibition stand designs in Dubai & Abu Dhabi, and for overseas companies that are exhibiting, design stands and fabrications, graphics, logistics, installing and dismantling, audio-visual, flooring, furniture, show-services paperwork, Kiosk, and on-site supervision.
They understand that your exhibition stand is a key investment, essential to attracting your new businesses. Their exhibition stands are high-quality, attractive, and tough and the team of in-house Exhibition stand designers will work with you to conceptualize and finalize the right exhibition stand design and build. Their team of event professionals in providing a wide range of trade exhibition shows and eye to eye marketing products and services. They offer a one-stop solution for all your exhibition management needs. That's the reason they're rated so highly for the exceptional quality of exhibition stand service when it comes to custom exhibition stand design and builds in Dubai, UAE.
Email: inquiry@inkpotgraphics.com
Location: #66, Al Qusais Industrial Area 3, Dubai, UAE
5. Global Branding
GLOBAL BRANDING are one of the growing Exhibition stand company for all types of Exhibition stands management services in Dubai. They specialize in expo stand building requirements from stand designs, carpentry, truss, lights, audio, video, furniture renting, graphics printing, and booth displays.
They are dedicated in handling the Expo & Exhibition production and committed to delivering the best Exhibition stands with the best possible quality and on time. They design and execute exhibition stands in Dubai with custom-made & System Modular stands with Country pavilions. They make sure that your brand gains maximum results & leaves a long-lasting impact on your clients by visiting your Exhibition booth and promotes the brand in the best possible way.
Email: info@globalbrandings.com
Location: 806, DAMAC Business Tower, Dubai – UAE
The list of Exhibition Stand Companies in Dubai, UAE comes to an end. If you'd like to know more about our services, or if you have any project in mind that you'd like to discuss with us, don't hesitate to get in touch with us! We will be happy to provide you first-class service.