Symrise Standard Booth Case Design Picture
Symrise, a one of the world's most successful manufacturers of flavor, food, pet food, fragrance and cosmetic solutions. At every industry event and trade show, Symrise's exhibit stands out as a beacon of innovation and creativity. In this article, we will Look the Symrise Standard Booth Case Design Picture。
Maeader designed three standard booths for Symrise: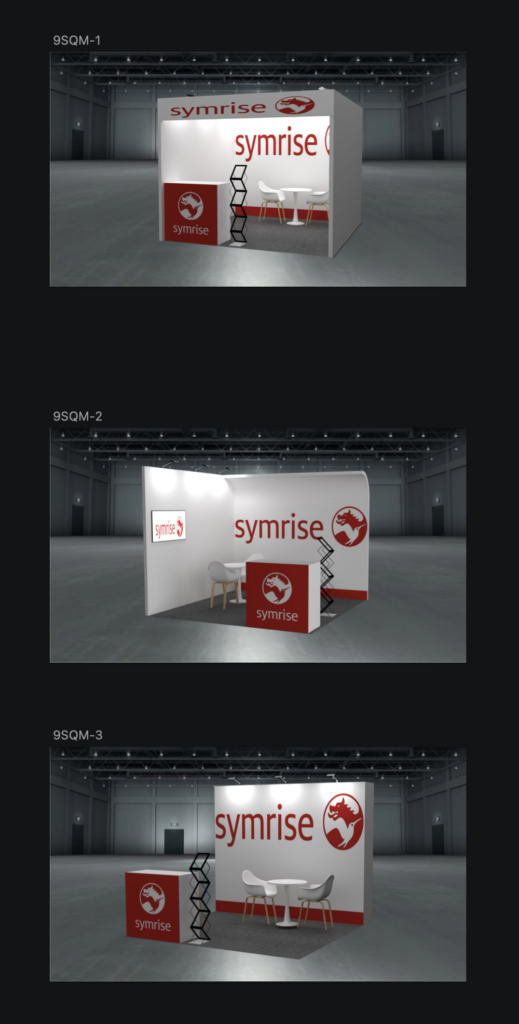 The Symrise Standard Booth(9sqm boot) . From the moment visitors set foot inside, they are greeted by a meticulously designed space that reflects the brand's values and identity. Every element, from the layout to the lighting, is carefully considered to create an immersive and engaging environment.
Within the booth, dedicated spaces are designed to foster meaningful interactions and exchanges of ideas. Visitors have the opportunity to engage with Symrise experts, exchange insights, and participate in creative workshops, further strengthening the bonds between Symrise and its partners.
For more information on Standard Booth contact maeander today and learn more about how we can help turn your booth vision into a reality.