Top 6 upcoming financial exhibitions in Dubai,UAE in 2023
Dubai is considered to be one of the favourite cities to exhibit in the world. If you are also planning to exhibit in Dubai, we have made a list of the top 6 upcoming financial exhibitions in Dubai, UAE in 2023 for your assistance.
But remember, after selecting your exhibition, do hire a trade show booth builder and exhibition stand contractor in Dubai, who will build your exhibition stand design.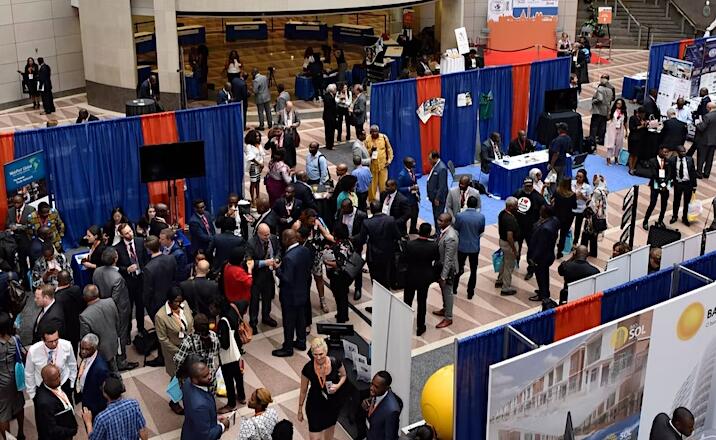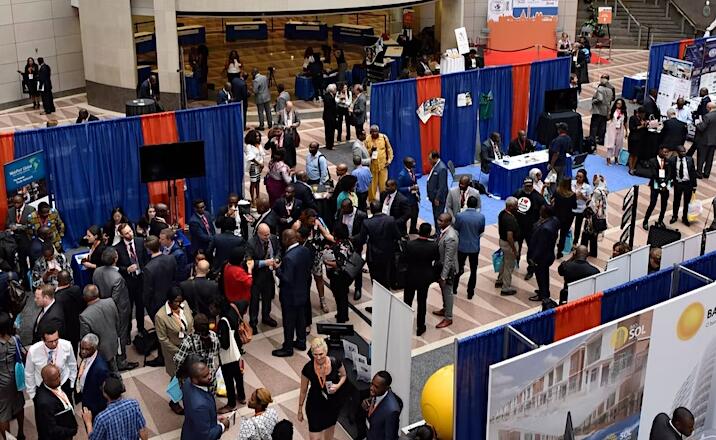 Upcoming Exhibitions in Dubai, UAE in 2023:
1- 2023 Innovative Finance Expo (Dubai Investment Summit)
Date: 17 to 18 May 2023
Venue: Jumeirah Emirates Towers Sheikh Zayed Road Dubai, Dubai United Arab Emirates
About the trade show: The Dubai innovative financial expo will continue the features of the previous expos, With the theme of 'Connecting! Making Finance more efficient!', we aim to establish a professional and high-end brand image for innovative financial enterprises and expand their brand influence around the world. We are committed to the sharing of professional knowledge and resource in the financial field, so as to realize the zero distance contact between the eginner and master of financial industry, and generate sparks of wisdom and thought. In addition to cryptocurrency exchanges, forex brokers, financial technology companies such as electronic payment and cross-border settlement, The exhibitors in PE, VC, asset acquisition and overseas real estate will also be involved. It not only includes resources in all aspects of the financial industry, but also steps out of the industry. At the same time, there will be a lot of big names in the financial industry. With the participation and support of many companies and industry insiders, this summit will be an unmissable opportunity for resource sharing and communication.
2- 2023 Dubai International Crypto Summit
Date:Wed, May 17, 2023
About the trade show: The Dubai International Crypto Summit is one of the largest and most important activities in the crypto industry. This summit not only brings together top professionals and global leaders in the industry, but also people who have just entered the fields of blockchain, cryptocurrency, cryptoexchange, decentralized finance, mining, payment system, smart contract and financial investment. Dubai was selected as the venue of this summit, which not only attracted people's attention for its beautiful scenery, but also the inclusive and open policy environment of the city and country. Experts and investors from all over the world will discuss the hottest topics in the crypto world with us under the same roof and push the industry to a new height.
3- Vertex Blockchain Summit & Golden Excellence Awards
Date: Sun, 5 Feb 2023
About the trade show: Vertex Events Dubai is one of the leading event houses in Dubai since more than a decade are planning to organize 6th Vertex Blockchain Summit & Awards 2023.
Day one 5th February will be the Awards Night & Gala Dinner under the patronage of HE Sheikh Nahyan Mabarak Al Nahyan, Cabinet Minister & Minister of Tolerance.
Day Two 6th February will the Summit and Exhibition.
Industry Leaders from the World of Blockchain & Digital Assets will gather to discuss advantages of Blockchain, Crypto, DeFi, NFT & Metaverse. Investors around the world will take part in the Start-up pitching.
4- iFX EXPO Dubai 2023
Date: between 16 and 18 January 2023
About the trade show: iFX EXPO Dubai is a 2+ days networking event that provides you with invaluable tools to grow your business successfully. It's the industry meet up that everyone is talking about, with unlimited opportunities to connect with C-level executives from the most prominent international companies and engaging content from inspiring industry experts.
5- Africa Trade and Investment Global Summit (ATIGS): Dubai 2023
Date: Sun, May 14, 2023, 6:00 PM
About the trade show: Africa Trade and Investment Global Summit (ATIGS) is a high-level, prestigious, biennial business conference and exhibition, designed specifically to promote and facilitate international trade and foreign direct investment in Africa. ATIGS is the leading Africa-global centric event with a well-structured format to facilitate deal making, co investments, strategic partnerships, and business networking all under one roof.
6-2023 BrokersView Forex Trading Summit
Date: March 10, 2023 – March 11, 2023
About the trade show:
How to seize trading opportunities in the new global economic situation? This event will equip investors with valuable insights and networking to discover emerging trends and uncover new investment opportunities over the coming year.
About Us:
We are one of the leading custom exhibition stand builders in Dubai, UAE, offering turnkey exhibiting services.Contact us today, to get your exhibition stand design in Dubai, UAE, and to know more about our services.