Should You Rent Furniture for Your Trade Show Exhibit?
Are you thinking about renting furniture for your trade show exhibit? You have two options. You can buy the furniture outright or rent it on an as-needed basis. There is no right or wrong answer when it comes to trade show furniture – it all comes down to what you like and what your budget allows.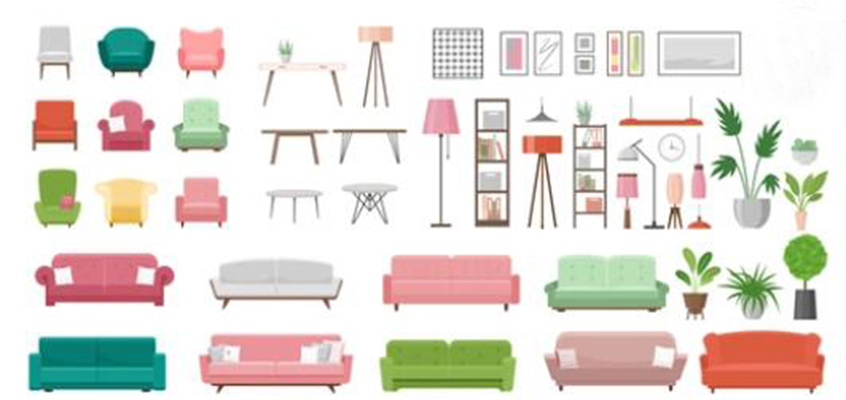 Tradeshow Furniture Rental Benefits
Lower Burden of Responsibilities
When you use a rental for your tradeshow furniture, aspects like shipping, storage, maintenance, and insurance cease to become your concerns.All you need to do is pay the agreed-upon rental charge, and leave the rest to the rental company. In fact, Maeander Exhibition even helps its clients set up the furniture in the right manner, prior to the start of the show. Also, once the show is over, you can leave the furniture in the booth as it is; it will be Maeander Exhibition responsibility to collect all equipment at a designated time.
Lower Costs
Renting furniture is much cheaper than buying it, since with the former you only have to pay for the period that you will be using the equipment. rental company allows its clients to pay on an hourly basis, which is very cost-effective if you only want to spend a few hours (and not the whole day) at the exhibition.
Flexibility
Renting furniture does not only come with financial flexibilities but also offers ample flexibility in terms of choices. rental company has many different pieces, types, designs, and sizes of furniture available, and clients can take their pick from this vast collection. This is very convenient for exhibitioners looking to modify their tradeshow booths.
Considerations for Trade Show Booth Furniture Rentals
Even though renting furniture for your exhibit is a great choice with many benefits, there are some things to consider. For instance, It's frustrating when the wrong thing is delivered – or not delivered at all.
As you can see, We Can offer high quality furniture rental with the best price you can get across UAE, such as Smart TV, Sofas, Table and Chairs, Podium, Post Barrier and etc.