【Full Guide】The difference between Expo, Trade Fair, Trade Show
What is the Difference Between Expo, Fair, and Trade Show? It is true that all of these words, in general, mean the same thing – events where people come together to learn about new services and products, expand their networks, and potentially close deals.
but, if you are an entrepreneur looking to exhibit at an event, understanding the difference between fairs, shows, will help you pick an event with the highest potential ROI (Return on Investment) for your business.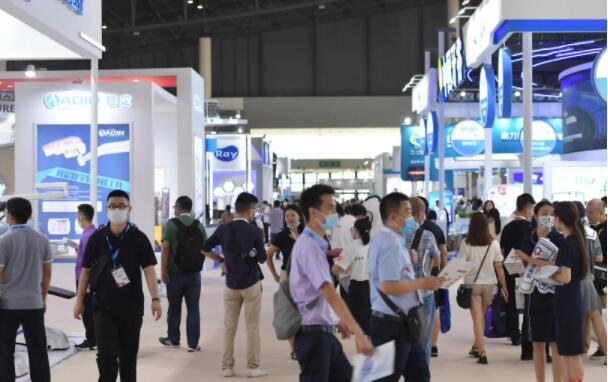 ❓Do you need help with your next trade show? Reach out to us to get started.
What is an Expo?
Expos are global events dedicated to finding solutions to fundamental challenges facing humanity by offering a journey inside a chosen theme through engaging and immersive activities. Organised and facilitated by governments and bringing together countries and international organisations (Official Participants), these major public events are unrivalled in their ability to gather millions of visitors, create new dynamics and catalyse change in their host cities.
In most cases, expos can be attended by both consumers and businesses.
What is a 'Fair'?
A fair (also known as 'trade fair') is usually consumer-centric and, like an expo, does not have any attendance restrictions. The media is also invited and encouraged to market the event as far and wide as possible.
Compared to expos and trade shows, trade fairs generally have smaller booths. The main objective of businesses exhibiting at trade fairs is to close as many sales as possible. Trade fair attendees can either purchase stock directly at the fair (if the business has enough stock available) or provide their contact details (lead generation).
B2C:
Trade fairs almost always cater to the general public, and anyone is free to attend the event. Exhibitors stock up on their products, and aim to sell as many of them as they can within the duration of the fair. Trade fairs are also attended by SMEs and startups looking to find their feet in the industry.
What Is'Trade Shows'?
A trade show event generally targets a specific industry niche, and caters larger companies. This means that the show exhibitors can set up customized trade booths.
Trade shows are beneficial for established businesses looking to join hands with other major players in the industry. For this reason, the quantity of exhibitors and attendees is less significant than their quality and relevance to the industry.
A trade show allows exhibitors and attendees to form early corporate relationships and to refine these relationships before making them official. Some trade shows, especially the more renowned ones, also conduct speaker sessions, group activities, and games and contests.
Trade show exhibitions tend to be quite competitive. Therefore, if you want to exhibit at a trade show, you must make sure that you have a standout product or service along with a cutting-edge, attractive booth. It is also important to start marketing your presence and create a buzz about your company and offerings, well before the date of the show. Since trade shows generally do not allow sales (more on that later), the success of your exhibition will largely depend upon the number of leads you can generate.
Strictly B2B:
In general, only members belonging to the specific industry are allowed to attend a trade show. This way, the exhibitors can rest assured that every member making their way towards the show is related to the industry – and therefore, their business –in some way. These visitors usually already have a firm understanding of the industry, and are looking to acquaint themselves with the best upcoming products, services, and techs.
Also, due to the niche nature of a trade show, the media coverage is usually very limited, and little is revealed to the general public until the products or services on display are closer to market launch.
Partnerships and Networking:
A trade show allows leaders, decision-makers, and other key industry players to gather under the same roof, making it a prime opportunity for the development of networks and potential partnerships.
Trade shows, especially renowned ones, often attract an international presence, which means that the attendees can interact with like-minded individuals and companies from various parts of the world. This international exposure allows attendees to learn more about the trends and practices dominating their industry on a global level.
​Final Word:
understanding the difference between these terms will help you determine the shows that will be most beneficial for your business. Hence, before choosing to exhibit at an event, it is important to conduct extensive research and find out the kind of show it will be.the kind of audience it will attract (B2B, B2C, or mixed), and the credibility of the event.