Build Your Exhibition Stand:Future Blockchain Summit | Dubai
Future Blockchain Summit, the MENA region's most immersive large-scale blockchain event, Future Blockchain Summit 2023 is a four-day event going to be organized on 15 and 18 October 2023, at Dubai Harbour.
Participating at Future Blockchain Summit will become more exciting and easier if you have exhibition booth builders in Dubai. Maeander exhibition stand contractors in Dubai will enhance your participating experience at Future Blockchain Summit 2023.
About our booth case blockchain Company:SettleMint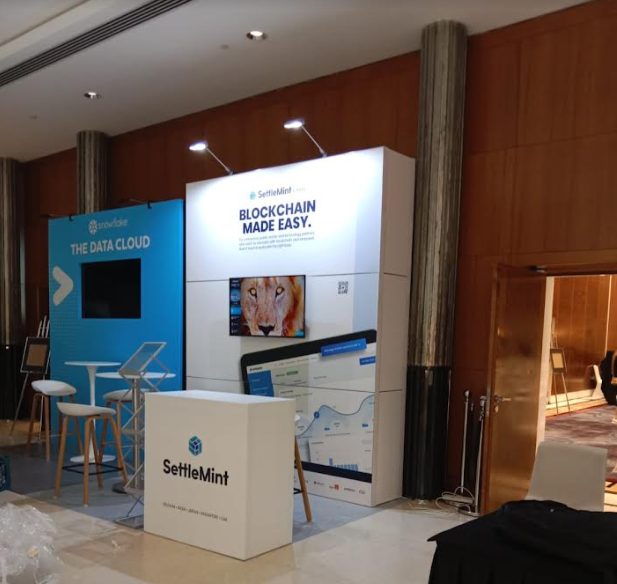 While you are exhibiting at Future Blockchain Summit, you need to have the best exhibition booth builders in Dubai. If you are searching for your ideal custom exhibition stand contractor in Dubai, "Maeader"Your perfect exhibition booth builder in Dubai.
Read on to find the reason:
1、We conceptualize and design exhibition booths according to the customer specifications and keeping in mind the nature of the expo
2、We aim to design, build and manufacture trade show booths to expand your business portfolio and build your brand identity
3、We are a turnkey exhibition booth builder in Dubai that provides every exhibition-related service. From designing, building, manufacturing, and fabricating, to shipping, installation, and dismantling
4、We offer our clients a range of exhibition booth builds in Dubai, that will make them stand out from their competitors。
I believe that you will establish cooperation with us,as your ideal exhibition booth builder in Dubai.