How to choose between custom booth or modular booth?
An exhibition is an excellent platform for you to see your business and promote your products or services to potential customers.
Generally speaking, businesses have a choice between two main options — custom exhibition stands and modular exhibition systems. How To Choose?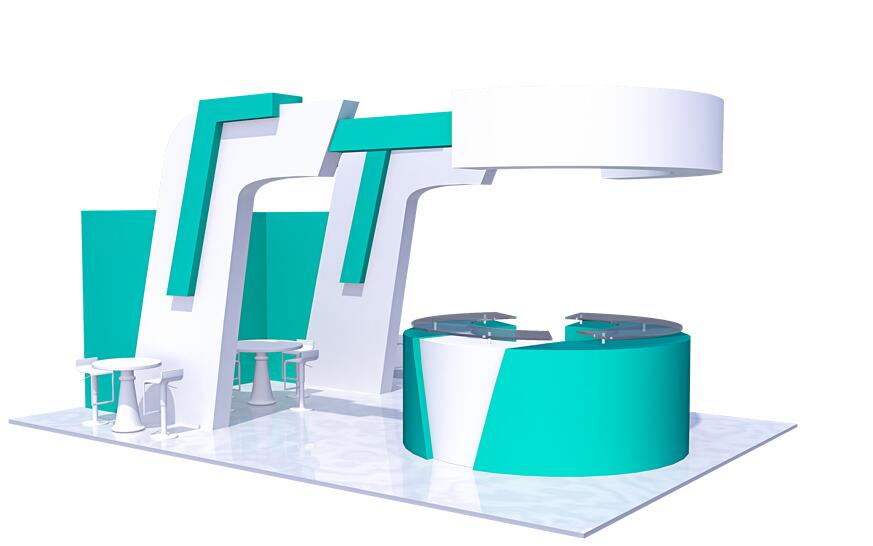 Key Considerations
Before meeting with designers or attempting to make a decision, it is important to ask yourself some basic questions in order to establish your requirements. Is the stand going to be used once, or are you hoping to re-use it for future exhibitions? How much money are you willing to spend? How big do you want the stand to be?
In addition, you need to consider logistical aspects. How are you planning to transport the stand to and from the trade show? Are you hoping to incorporate technology into the display and if so, what? Once you have answers to each of these questions, the decision making process becomes a lot easier.
Custom Built Exhibition Stands
Custom Exhibition Stand Design
Put simply, custom built exhibition stands are stands which are constructed to meet your own specifications. This tailored approach provides great potential for businesses hoping to make a major impact, because it enables companies to come up with unusual and unique ideas, which will stand out from the crowd.
Advantages:
Allows for completely unique designs
Ideal for brands hoping to make a major visual impact
Almost endless possibilities in terms of shape, size and technology inclusionsDisadvantages:
More expensive than modular systems
Less flexible and adaptable when it comes to re-use
Modular Exhibition Systems
Modular Exhibition Display Stands
A modular exhibition system, on the other hand, will typically consist of lightweight frames, with interchangeable panels, allowing for the system to be easily changed and used multiple times. In most instances, modular exhibition stands are cost-effective and can change shape and size, meaning they can fit various different spaces.
Advantages:
More affordable than custom built stands
Extremely versatile and adaptable, making them ideal for using multiple times
Lightweight and easy to transport
Disadvantages:
Sometimes lack the 'wow factor' of custom stands
Compromise may be needed in terms of the design
While modular stands are usually considered to be more affordable and functional, with some thoughtful planning they can still make a big impression. Yet, their single biggest plus point is their flexibility, which allows them be used multiple times and modified to meet different needs.
Deciding Factors
When making the final decision between the two types of exhibition stands, you need to consider what your main requirements are. If you frequently attend trade shows and are hoping to use the stand on a regular basis, or if you are operating on a tight budget, the versatility and cost-effectiveness of modular stands will likely win out.
Conversely, if you are looking to make a major impact at a one-off event, or if you have a unique vision for your display, the more tailored approach to construction may tip the balance in favour of a custom built stand.