maeander forexExpo: How do exhibition stand builders design your booth?
Exhibition stand builders play a significant part in designing your exhibition stand. They not only design but also understand your objective and aim of participating in the trade fairs. Here are the steps that exhibition stand builders consider when designing your booth.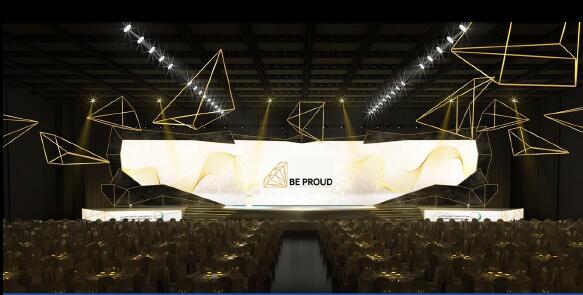 Understand your purpose and develop the concept
Professional Exhibition stand designers will always understand your aim to ensure that your stand is best suited to your goals and objectives and makes a remarkable impact on the show day. You stand design ideas will be based on the floor space, budget and your stand location in the exhibition hall. The graphics and equipment is also decided in accordance with your stand location. Whether it's a local trade fair or an international exhibition, Exhibition stand builders in Germany are well-aware of exhibition stand designs that work best in your favour when it comes to exhibiting in Germany or anywhere in Europe.

Share the design ideas
Once your exhibition stand design company has the stand specifications, your stand construction will begin. You can give changes in the design during the design phase. Your stand builder will make sure that your exhibition stand makes the best use of the space you have been allocated. Your stand contractor knows your budget and will stay within your budget while developing the design concept, as they have gained years of expertise in designing stands based on space size, budget, stand size, stand location, brand objective and so on.

Finalise exhibition stand design and build as per your aim
Once you are happy with the final design concept, your stand construction will begin. Proficient and qualified exhibition stand builders will always work with a variety of premium materials to ensure that your stand reflects how seriously you take your business and customers.

Installation of your exhibition booth
From concept development to assembling the equipment and installations on the fairground, exhibition stand designers cover everything you need to conduct a good show. The installation experts will ensure that the final look of your exhibition stand is same as you have finalised and envisioned in the first place. They will make certain that there are no last-minute hitches.

Embellish your stand
Assembling your stand with all the required equipment and technologies is one of the key responsibilities of your exhibition stand builder. The final installations also include extra features such as lighting, desks, TV and anything that will make your exhibition booth catch the eye.

Project management
The professional exhibition stand designers always understand the fact that planning and executing an exhibition booth for trade fair can be a cumbersome task. To make things seamless and hassle-free for you, you will have a dedicated project manager by your side. This person remains your point of contact during all the steps, from concept development to installations. Whether it's the coordination between you and the organiser, handling paperwork or supervising the stand construction, the project manager will be your go-to person for everything. All in all, your project manager will ensure that your show goes as planned.

Why us?
Exhibition stands construction is our Passion for Design .Maeander Exhibition is doing the task for you professionally. We cater to our customers with whole exhibition stand design offerings, proper from exhibition stand control, furniture renting, graphic printing, show banners, modular structure, pavilions, carpeting, truss renting, and video and audio system renting. You can get it all by collaborating with one of the leading exhibition stand contractors in Dubai,UAE. Maeander Exhibition.