Top 10 Medical Trade Shows in Dubai, UAE 2023-2024
Trade shows in Dubai have an investor-friendly environment. The country is most fertile for business growth and development. Each year, the city hosts a plethora of medical trade shows, attracting professionals, innovators, and enthusiasts from around the world.
With a focused approach and getting the display stand designed by the best exhibition stand builders in Dubai, all exhibitors get matchless benefits and high returns on investment from the exhibitions.
In this article, we will explore the top 10 medical trade shows in Dubai, UAE, scheduled for 2023-2024.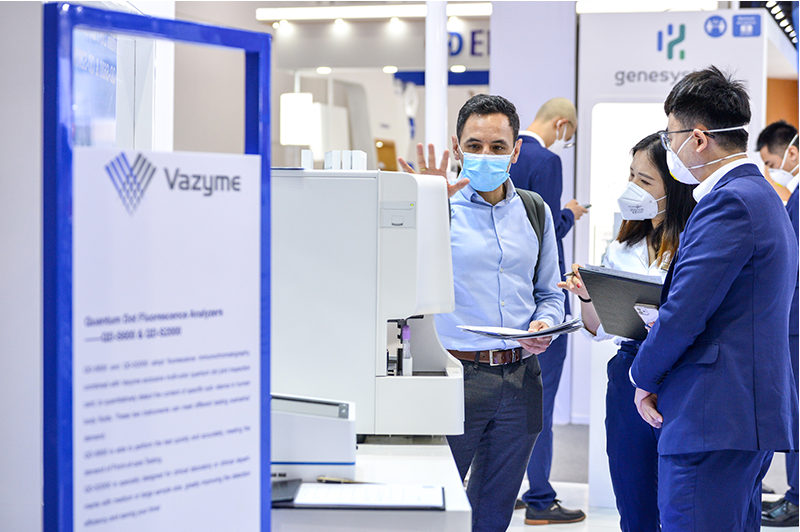 ARABLAB 2023 DUBAI
Date: 19-21 Sep 2023
Venue: Dubai World Trade Centre
Arablab is the business show where science and chemicals are turned into life. The most discussed Laboratory & Analytical Industry show will be held from Sep 19- Sept 21, 2023, at Dubai International Convention Centre, United Arab Emirates.
The expo will be joined by 1000+ exhibitors and 8000+ visitors from 100+ countries. This is the most powerful event where exhibitors can showcase their latest technology, brings results, achieves success, develops business, provides solutions and creates knowledge.
PRECISIONMED EXHIBITION & SUMMIT (PMES)
Date: 23-24 May 2023
Venue: Dubai World Trade Centre, Dubai
Join the precision medicine marketplace at Sheikh Rashid Hall, Dubai World Trade Centre, and UAE from 23-24 May 2023. The expo offers a unique opportunity for health tech service providers to come and take advantage of an innovative platform.
The PMES 2023 Dubai event unlocks the potential for lifetime business connections with 100 international experts, and medical innovators. The expo is running with the EMERGE 2050- a hub for connecting health tech startup companies with the best potential investors.
MIDDLE EAST INTERNATIONAL DERMATOLOGY AESTHETIC MEDICINE CONFERENCE AND EXHIBITION
Date: 22-24 Sep 2023
Venue: Intercontinental Dubai – Festival City, Dubai, UAE
The 8th edition of MEIDAM will be held in Dubai from 22 Sept – 24 Sept 2023. The event offers its participants the latest developments in the field of aesthetics and dermatology. Exhibitors will come here to share their innovative techniques like derma roller, and dermato surgery with the audience of the world.
The event is comprised of excellent lectures and practical workshops delivered for Dermatologists, Aging Medicine Physicians, General Surgeons, Gynecologists, Obstetricians, Health Professionals, Family Physicians, General Practitioners, Pharmacists etc.
INTERNAL FAMILY MEDICINE EXHIBITION AND CONFERENCE
Date: 31 Oct -2 Nov 2023
Venue: Dubai World Trade Centre
This is the largest meeting place for primary healthcare professionals held from 31 Oct to 2 Nov 2023 at Dubai world center UAE. The event will focus on projects related to developments in the healthcare sector.
Here you can engage with over 2500 healthcare specialists, find the right audience for the brand, engage with the leaders reach out to new clients, present your products and services, and create a unique brand presence.
DUBAI INTERNATIONAL PHARMACEUTICAL AND TECHNOLOGY CONFERENCE AND EXHIBITION (DUPHAT 2024 )
Date: 9-11 Jan 2024
Venue: Dubai World Trade Centre, Dubai
The 29th edition of DUPHAT 2024 will focus on the entire pharmaceutical industry and held from 9 Jan to 11 Jan 2024. The event will focus on raw materials and active ingredients of medicines, the event will help you to make pharmacy networks, with 26,400+ Attendees.
This is a B2B meeting where you can connect with 60+ handpicked Buyers and generate potential leads from over 70 countries.
ARAB HEALTH 2024
Date: 29 Jan -1 Feb 2024
Venue: Dubai World Trade Centre, Dubai
Discover 3000+ healthcare brands by attending the global healthcare event at the Arab health medical expo. This is the most significant trade show for the healthcare industry bringing policy drivers, healthcare professionals and thought leaders to the same platform.
This is a platform to address global healthcare challenges and network with world leaders to see achievements in the sector.
MEDLAB MIDDLE EAST
Date: 5-8 Feb 2024
Venue: Dubai World Trade Centre, Dubai
Save the date from 5-8 Feb 2024 to attend the Medlab Middle East at Dubai World Trade Centre. 700+ companies will participate in the show to showcase products related to the medical laboratory sector. At an area of 15000 sqm, about 25,000+ attendees, and 900+ exhibitors from 180+ countries will be present at the show floor.
The wide spectrum of products that will be presented at the show will be from categories disposables, healthcare, general services, imaging, infrastructure, IT, laboratory, medical equipment, pharma and nutrition.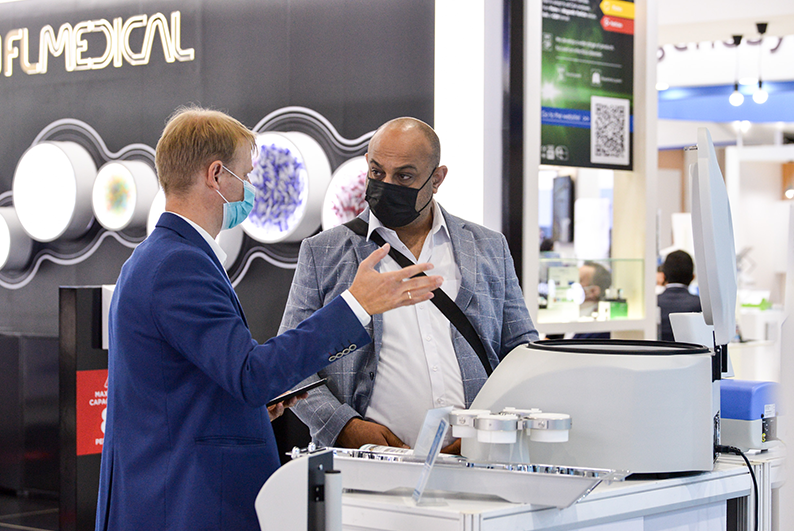 8、INTERNATIONAL CONFERENCE OF PHARMACY AND MEDICINE
Date: 20-22 Feb 2024
Venue: ALBEIT METWAHID PFIZER VACCINE CENTER, Dubai, UAE
IPCM is an international pharma conference held from Jan 23 to 25 2023 in Dubai. The event is a place to connect with people belonging to the healthcare industry like healthcare professionals, service providers, international service providers, local govt authorities, and pharmaceutical companies to make trustworthy business relationships.
By participating in the expo, exhibitors can increase their corporate image, heighten the company's visibility, drive sales, and stand out ahead of competitors.
9、DUBAI WORLD DERMATOLOGY AND LASER EXHIBITION CONFERENCE AND EXHIBITION
Date: 5-7 March 2024
Venue: Dubai World Trade Centre, Dubai
Join the 23rd edition of derma world by participating in the leading Dubai World Dermatology conference. The event will be held from 5 to 7 March 2024 at Dubai World Trade Centre (DWTC), UAE.
The event has emerged as the largest scientific skincare gathering in North Africa, UAE, the Middle East and the subcontinent region. 24000+ visitors, 1440+ international brands from 114+ companies will come to make networks, finding the latest information and developments in skin care, dermatology and laser fields.
10、TCAM( TCAM DUBAI UAE)
Date: 12-14 Dec 2023
Venue: Dubai World Trade Centre, Dubai
TCAM conference is dedicated to promoting Traditional, Complementary and Alternative Medicine in the Middle East and Africa. The expo is scheduled for 12 to 14th December at Dubai world trade centre Dubai UAE.
The key focus areas will be Ayurveda, homoeopathy, naturopathy, UNANI medicine, chiropractic, Yoga, Hijama, Osteopathic medicine, African traditional medicine, herbology and traditional Chinese medicine.
Behold the power to upgrade your business by participating in these trade shows with a bespoke exhibition stand designed
by excellent Exhibition Stand Contractors in Dubai.
Conclusion
Dubai, with its world-class facilities and strategic location, continues to attract top-notch medical trade shows and conferences. These events provide valuable opportunities for networking, learning, and staying updated on the latest trends and innovations in the medical and healthcare industry.