Know Everything About Custom Exhibition Stands In UAE
Choosing the right exhibition stands matterss a lot ! It not only decides your first impression but also compels visitors to stop and listen to you deals 。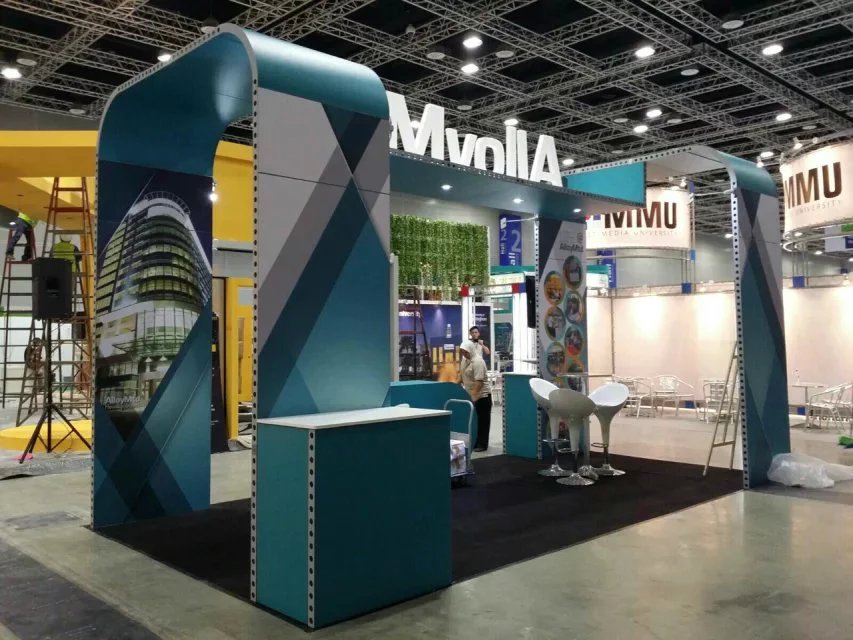 If you're planning to participate in an exhibition in the United Arab Emirates (UAE), it's crucial to understand everything about custom exhibition stands in this region to ensure your success. So, let us know everyting about custom build exhibition stands。

What's Custom Exhibition Stands?
A custom exhibition stand is designed and built for your business. Each stand component is crafted for your brand and is designed and manufactured to your unique requirements.

You may also want to know:
What Are The Disadvantages Of Custom Booth?
How to Select the Best Custom Exhibition Stand Contractors in Middle East?

How Custom Bulid Exhibition Stands Can Help You?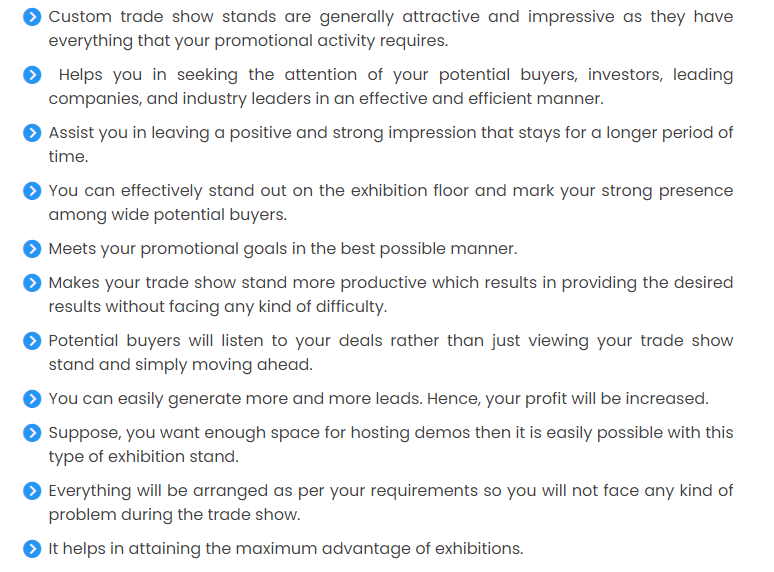 Therefore, it is always advised to go for a custom design as it has a lot of benefits that can effectively help in enhancing your profit.

How to Get Custom Exhibition Stand Builders?
if you are planning to contact the best custom stand-building company then just rely on us as we have a team of proficient personnel help you in getting excellent attention to detail, and a passion for excellence – that too at a price that is simply unbeatable.(Phone:​+971 4 558 8048 +8618692256785)