List Of Furniture You Need To Rent For Your Exhibition
Dubai is one of the biggest centres for the trade shows so it in exhibitions in Middle East have returned much stronger than many predicted. It might provide you chances to get more business and opportunities to make your brand stronger.
From Exhibition One segment that's seen a surge in growth is exhibit rentals, both exhibits and furniture. Exhibit Furniture Rentals in particular have transitioned from a "maybe" to a "must have" for both inline and island booths.
Why Rent Exhibition Furniture?
Gone are the days of battered and basic furniture rental designs. Today's designs are attractive, contemporary, and comfortable, and they are available in a variety of styles and colors. Rental furniture providers are committed to delivering quality products that are fashionable and pristine. Plus, their selection has improved, along with deeper inventories at most major convention and trade show venues.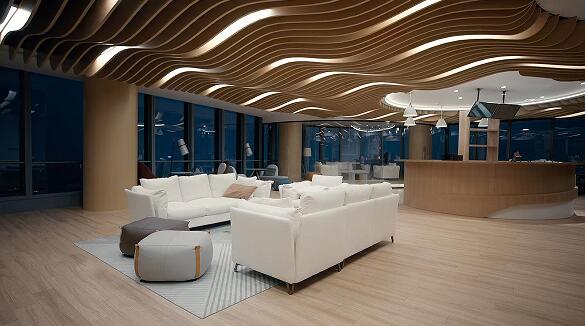 Maeander reveals the top 4 reasons to rent furniture for your next event.
1.No Upfront Costs
2.No Storage Costs
3.NoTransportation Cost
4.No Maintenance Costs
The right furniture can make a huge difference in the overall design, transforming a "nice and functional" island into an upscale destination for show attendees.
Popular & Affordable Rental Show Furniture
Easy is good. Easy and affordable is even better.Maeander Exhibition has two comprehensive galleries of trade show rental (Rental Furniture #1 and Booth Rental#2). The galleries are organized by the categories shown below and include prices And picture case . No guesswork. No navigating through a complicated and confusing website.
Review your options in each gallery. Here you can email your selections to us for review。
Rental Furniture #1
Trade Show Furniture: Seating and Chairs
Trade Show Furniture: Portable Tables
Comfortable, casual chairs perfect when paired together and with and end or seating table.
Soft Seating: Larger upholstered chairs, sofas, and sectionals with matching pieces.
Accessories: A nice selection of safety dividers, rugs. pillows, lamps, stanchions, LED TV,and Portable lecterns.
Booth Rental#2
6 – 12 Square meter
18 – 72 Square meter
Our standard booth (including frame, panels, stickers, lamps, all furniture).
Now, We offer Customized booth Lowest Price in Dubai 199 AED / sqm up .
Contact Us for your get a quote.
Important Considerations About Event Furnishings
Design obviously matters but so does function and budget. Your event furnishings have a role to play in your overall strategy. Given the cost of booth space, you want every sq. foot to contribute to your goals and ROI.
Conference Room or Meeting Space. Most meetings in a booth don't happen by accident. They are scheduled before or during the show. There's no reason for a conference room unless you already have a plan for a full schedule of meetings with clients.
Casual Seating Areas. Guests in your booth will love these… so will the booth staff. If your product/service doesn't require lengthy interactions with attendees and you anticipate a busy show, a casual seating area can be a distraction and create congestion. No one can resist a soft comfy chair, including your team. If they appear too relaxed, attendees will walk by and not engage your staff.
Say Something.. If you are unhappy with your rental furniture choice or the furniture arrived dirty or damaged, contact the rental furniture provider immediately. They want you to rent again at future shows and will generally do whatever they can to make you happy. Sometimes that means replacing a damaged piece the second day of the show or even removing furniture you thought would be necessary (but actually added clutter to the booth).
Cleanliness. While you don't own the furniture or furnishings, you are still being judged by it. It arrived clean but it won't stay that way. Wipe down the countertops each day and brush off the crumbs. Attendees don't want to sit down at your bistro table only to discover wet coffee stains and sticky raspberry filling.
As you can see, We offer a wide range of unique lounge furniture for rental and provide a comprehensive event furniture rental solution。to help you stand out at your next exhibition。